I have a MacBook Air and when I first purchased it, the device was really fast. Now, I noticed that my MacBook Air has become really slow and the rainbow wheel keeps popping up. How do I make my MacBook Air faster? How do I speed up my Mac?
~MacBook Air User
Part I: Speed up Mac is Possible?Part II: How to Speed Up Your MacPart III: Methods You Can Use To Speed Up Your MacPart IV: Conclusion
Part I: Speed up Mac is Possible?
Is your Mac device too slow at present? Well, if you have had a Mac device for multiple years, you might be checking out Apple's website to know if you could actually pay for that new Mac device. Is the price worth it?
However, this might just be your lucky day. If you want a new Mac device just for speed, well, you have to shove off the idea. You can actually speed up your Mac device without having to pay for a new one.
In this article, we will provide you with a lot of tips you can implement in order to increase the speed and improve the performance of the Mac device you currently own.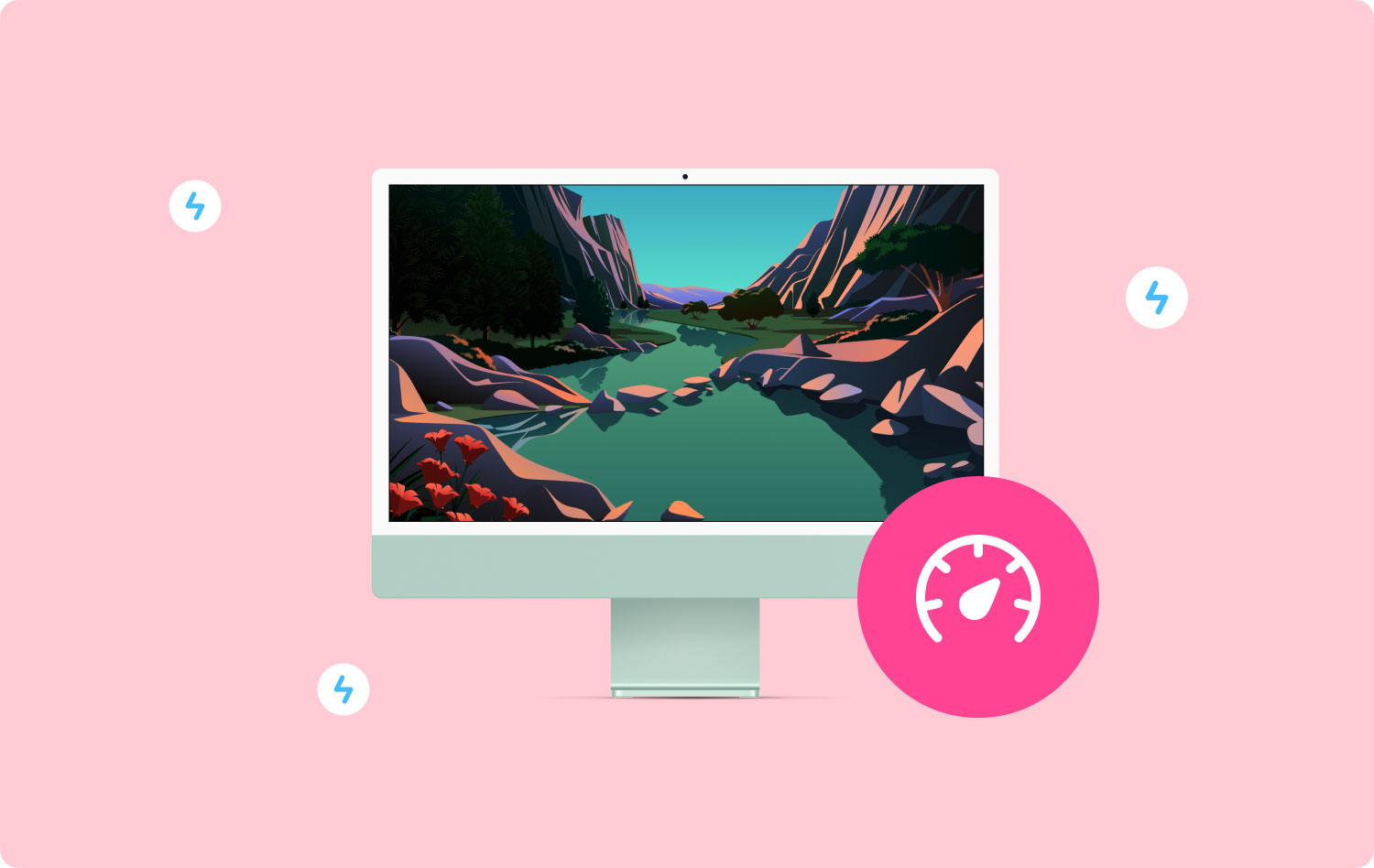 Part II: How to Speed Up Your Mac
You might not know this, but some tools can actually help you maintain your Mac device and keep it working at optimal performance. Below are some of them:


Tool #1: TechyCub's Mac Cleaner
One popular tool you can use is TechyCub's Mac Cleaner. It is an 8 in 1 tool that allows you to clean up your Mac device for duplicate files, junk files, and unnecessary applications. It helps you remove data that are taking up too much space within your Mac device and slows it down.
Here's how to use TechyCub's Mac Cleaner step by step:
Step 01 - Download the tool.
Mac Cleaner Scan your Mac quickly and clean junk files easily. Check the primary status of your Mac including the disk usage, CPU status, memory usage, etc. Speed up your Mac with simple clicks. Free Download
Step 02 - Launch it within your Mac device. The main interface will show a variety of the device's system statuses.
Step 03 - Select Junk Cleaner.
Step 04 - Press the Scan button. The tool will now do a comprehensive scan of your device.
Step 05 - Once the process of scanning is complete, check scanned results.
Step 06 - Choose a particular category. Select the specific files you wish to remove per category.
Step 07 - Press Clean to confirm the cleaning operation.
Step 08 - Wait until the cleaning process is finished.
Tool #2: Mac BitDefender AntiVirus
BitDefender is an antivirus tool that is formulated for Mac devices. It advertises itself as a tool for "Absolute Protection." The BitDefender Antivirus created for Mac uses one of the most advanced technologies for cybersecurity in the entire world.
This means you get to experience the perks of having a Mac device without having to worry about anything else.
It is actually possible to get a lot of features provided by 3rd party applications by utilizing the various methods and tricks listed below.
However, some software is actually automated and helps you maintain your Mac device by simplifying and speeding up processes. Some of these tools are included in this guide and will help you keep your Mac in tip-top condition.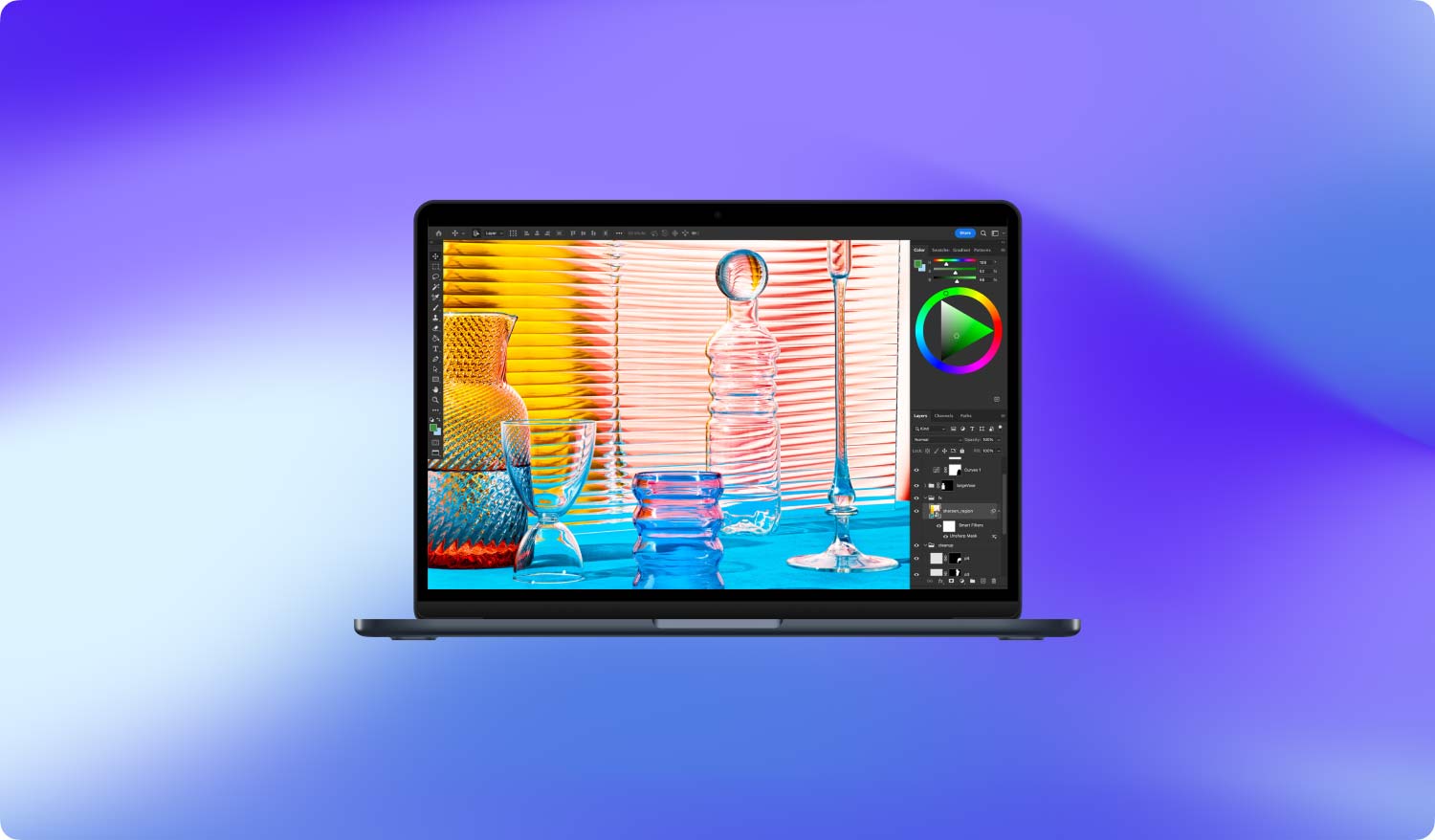 Tool #3: Malwarebytes For Mac Devices
The Mac's operating system is usually free from the usual malware and viruses that most Windows users experience. However, this does not mean that you should be very complacent about it.
You should regularly check your entire device for nasty data, files, infections, etc. to ensure that your device is free from malware and viruses that cause your device's performance to slow down or even become downright unusable.
Malwarebytes made for Mac devices provide you with a free feature for scanning your hard disk drives for anything malicious and then allows you to remove or delete these malicious files.
Scanning your entire device is a free and simple method of ensuring that your device is free from malicious threats. Plus, you can do anything you want to do while you wait for Malwarebytes to do the job for you.
Tool #4: Dashlane
This tool will definitely make your life easier and make work a lot faster. One thing that slows you down when working is the need to remember usernames and passwords. That's why we recommend that you use an application called Dashlane.
The said application is a password management tool that automatically manages the process of logging into different accounts. According to Dashlane, using their application will save you 50 hours per year (on average). That's why we think it's a good fit for this article.
Account details and the passwords associated with these accounts are locked behind your master password which is made secure. Of course, you still have to remember this master password.
Dashlane is a great way to move in between applications, websites, and accounts, without the need to remember what password or special character you used for one particular account.
If you use Dashlane on a single device, it will be given to you for free. However, if you wish to use them on other devices such as iPads, iPhones, and other laptops, it will cost you about USD 39.99 annually.
If you opt for more than one year, discounts are provided as well. You could also try out other password management tools such as 1Password or LastPass if you think this tool is not a great fit for your needs.
People Also Read How to Clean up A Mac Why Is My MacBook Pro So Slow and What to Do about It
Tool #5: Trim Enabler 4
Now, before we get to the gist of actually speeding up your Mac below, we will recommend another tool called Trim Enabler 4.
If you are utilizing a Mac with a solid-state drive (SSD), this tool is great for monitoring disk health and improving performance. It even gives you the ability to benchmark. You can get a free trial at their official website.
Part III: Methods You Can Use To Speed Up Your Mac
Tip 01: Quit Unnecessary Applications
Obvious, right??? But still, this is the first thing you should be doing. You should be closing or quitting programs you don't use especially if they are running in the background. Your Mac device might be putting up much of its memory resources and CPU resources towards a specific program you didn't even use for a month.
A quick and easy method of checking out which applications are running is to go to the Dock located at the bottom part of the window. Programs or applications that are actually operating will contain a dot located underneath.
If you are not able to see the said dot, you can launch System Preferences and press Dock. After which, you have to make sure that there is a tick next to the label that states that indicator lights should be shown if a certain app is open.
An alternative would be pressing the Command + Tab in order to launch App Switcher. After which, you can simply tab through in order to check out open applications. You should press down the Command key while you tab through.
There are a few methods you can do in order to quit these applications. Control + click (or right-click) the app's icon within the Dock and select Quit. If you are utilizing App Switcher, you can press the key Command-Q in order to close programs you wish to quit.
If the option to Force Quit shows up for one of the applications that are running, you might have found the actual culprit. This is because this program is slowing down your Mac device.
If you find that this application is unnecessary, you might want to uninstall it using TechyCub's Mac Cleaner's Mac Uninstaller module.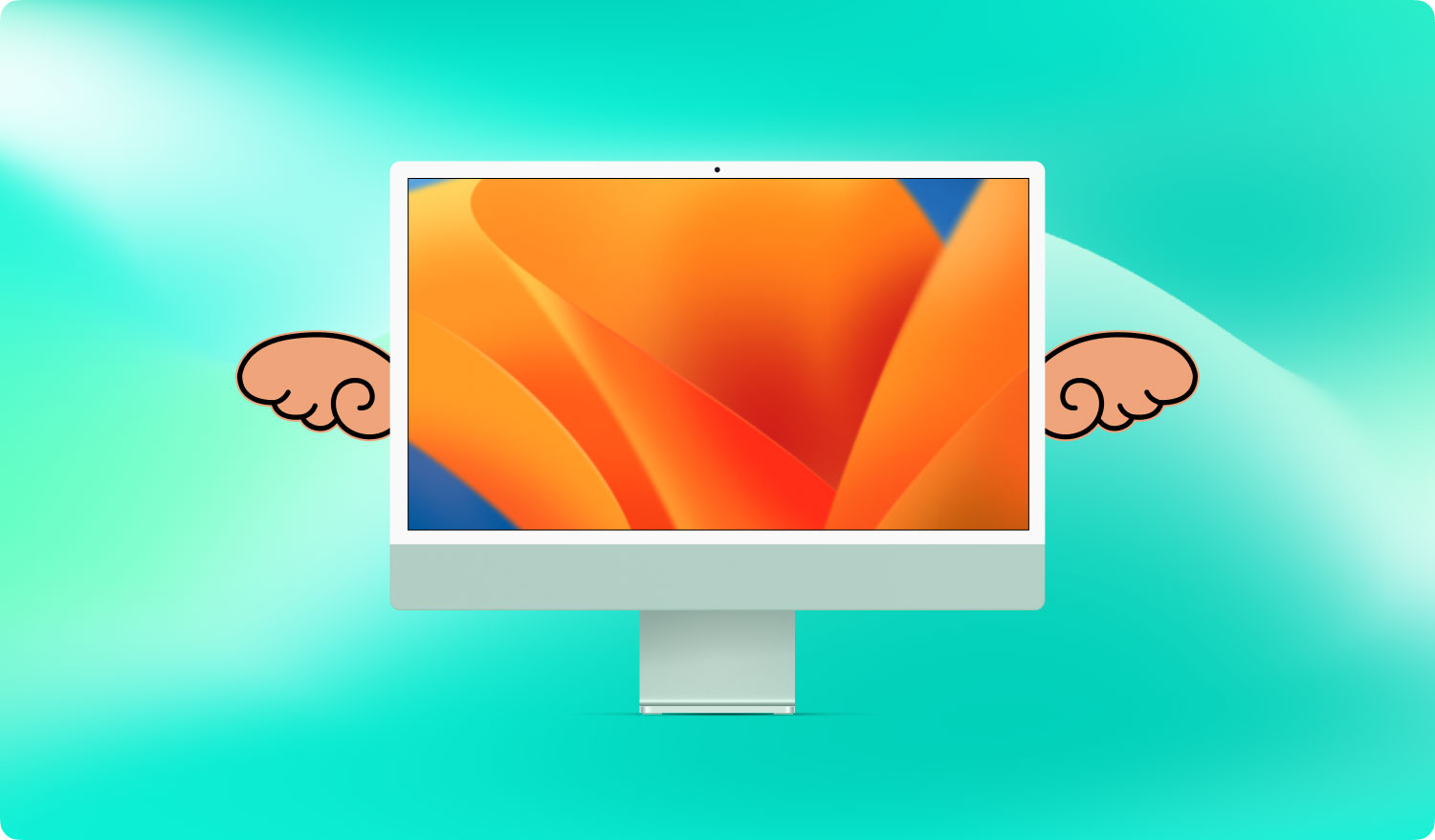 Tip 02: Utilizing Activity Monitor In Order To Find Out The Memory Hogs
There are applications that take up much more resources compared to other apps. Plus, there are applications with certain issues that cause them to eat up much of your resources--even more than what you intended to allocate toward them.
If you wish to check out which applications are utilizing much of your resources, you simply have to launch the Activity Monitor. This is located within the Utilities folder. You can also press the keys Command + Spacebar and type out the word "activity. After which, press enter in order to open the Activity Monitor using that method.
The Activity Monitor is an application that shows all your Mac device's processes. Some processes can be closed some cannot (or even should not) be closed. Before you actually do any single thing, try to press View first. After which, select Windowed Processes.
After this, press the button CPU and then press the column named %CPU in order to sort all programs based on the actual amount of resources of the CPU they are utilizing. You can do this also in order to check out what Disk, Memory, and Network these various processes are utilizing.
If you have seen that a specific application is using or eating up a lot of the CPU resources, you can simply quit it from the Activity Monitor. You can do this by selecting it using your mouse and pressing the x button located in the corner (left) of the Activity Monitor.
You also can take note of the different applications that are utilizing much of your CPU's resources. It might be necessary for these apps to be updated because this will result in the app working better and more efficiently.
Tip 03: Modifying Your Preference Panes
Launch System Preferences. After which, check the bottom row. This is the place where the addition of custom items to System Preferences are done. If you are not using some of these items, then they are unnecessarily taking up much of your CPU's memory.
What you should do is to CTRL + Click (or right-click) a specific item and select the option to remove it from your preference panes.
Tip 04: Avoid Launching Of Programs During Startup
Launch System Preferences. After which, press Users & Groups. Then, press the tab labeled Login Items. This will show you a variety of services and programs that launch during startup-- meaning, they open when you first turn your Mac device on.
On the list, select a specific item you wish to stop from launching during startup. Press Delete using the minus (-) button located at the bottom part of the list.
Tip 05: Check Out The Amount Of Free Space
The performance of your Mac device is also dependent on the amount of free space within your hard drive. It is necessary for your Mac device to have the ability to read and write swap files and with this contiguous space that is free is required for support. That's why defragmenting Mac devices comes into play.
It is actually unnecessary to defragment your Mac device because of the built-in features of the Mac operating system that prevents fragmentation of files. That's why Disk Utility doesn't have a disk defragmentation feature.
However, in order for these built-in safeguard features to properly work, a minimum of 10% of your hard disk drive must be free of space. One solution to this problem is to get a hard disk drive with a bigger capacity. However, if you're not mindful of all your files, it might still get filled up at some point in time.
Thus, if you wish for your Mac to perform optimally and you do not have the necessary 10% of free disk space, what you have to do is to delete a lot of large-sized files. Your hard disk drive is comprised of a huge number of big folders and files.
These might be photos, applications that you don't use, backups, and email files. Do you always upload photos and download movies and music to your Mac device? Well, you will notice that it consumes a lot of space and fills your hard disk drive frequently.
There are methods you can implement in order to check out the available space on your Mac device. One method is to launch the Apple menu. This is done by pressing the Apple logo on your screen's top left corner. After which, press About This Mac.
Choose the tab labeled Storage and it will calculate and show you the amount of storage being used. Plus, it will show you which type of files is utilizing this storage space.
In new Mac operating systems, you can press Manage in order to get features that will allow you to optimize storage. Features such as putting photos and videos into iCloud storage are included as well. Finally, you can also utilize third-party tools in order to check out your disk usage.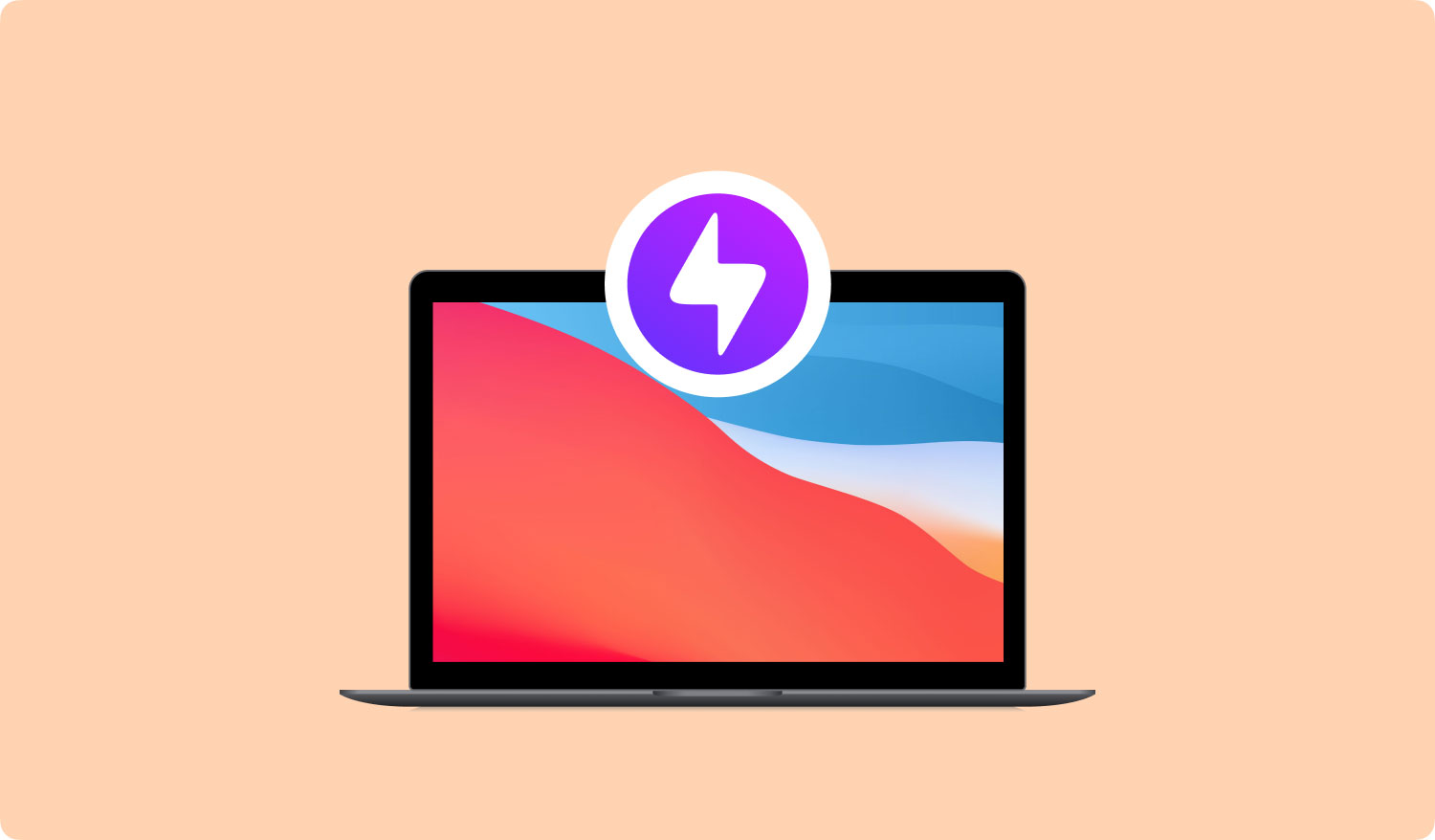 Tip 06: Move The Photos
You will be shocked by the amount of disk space your photos and even captured videos take up within your Mac device. You might be thinking of purchasing iCloud Photo Library as this would render that you can remove your photos from your Mac device and put them in storage within iCloud.
Unluckily, that's not how your iCloud Photo Library would work. When you delete or remove the photos or files from the Mac device that are also located within your iCloud Photo Library, you are actually deleting them within all of your iOS devices.
If you already possess iCloud Photo Library, of course, this must mean that a huge amount of space is being eaten up within your Mac device by these photos that are put into storage in iCloud.
For example, these might be photos taken using your iPhone. During these cases, it might be a good thing to deactivate your Mac device's iCloud Photo Library.
It might be good for you to utilize another type of service or tool to help you back your photos up within the cloud. Alternatives include Google Drive or DropBox.
But if you don't like to utilize a cloud service, a better thing to do would be to get another external storage device and transfer your photos from the Mac device to that storage device.
In order to do this, you should follow the steps below:
Step 01 - Close Photos.
Step 02 - Drag the photos library from the Mac device startup volume towards your external hard disk drive volume in order to copy it.
Step 03 - Once this is finished, press and hold the keys Alt/Option and then open Photos.
Step 04 - Within Photos, choose Photos and then Preferences.
Step 05 - Go to the General tab.
Step 06 - Press Use as System Photo Library.
Tip 07: Move Or Transfer Music Files
Another folder that is usually huge in size is your library in iTunes. This is true especially if it contains a lot of movies, mobile applications, and music. Similar to your photos, you can get more free disk space by transferring your music files to an external hard disk drive.
Plus, you can also relink the iTunes Library through the Preferences of iTunes within the Advanced Tab. Another alternative would be to get iTunes Match. This cost approximately USD 20.00+ a year. It allows you to transfer your music to the cloud.
This gives you the ability to delete your music files within your Mac device but still be able to access it within any of your iOS devices. When your music is already in iTunes Match, you can simply download tracks and files you want to get when you need it most.
Tip 08: Empty Downloads And Trash
This is another obvious tip. However, a lot of people overlook this. One thing you can do is to empty your Trash by right-clicking on its icon within the Dock and selecting Empty Trash. Plus, you might want to delete files within the Downloads folder that you no longer need.
You simply need to go to the Downloads folder by clicking the Downloads located toward the right side of the Dock. After which, go to the top and click the arrow in order to launch it within the Finder. Now, you'll be able to see everything that's in your Downloads folder.
What if you're currently using the latest version of Mac's operating system? Well, if you do so, you'll be able to set automatic emptying of the Trash. In order to set up this automatic operation, follow the steps below:
Step 01 - Press the Apple Logo located within the menu bar.
Step 02 - Select About This Mac.
Step 03 - Press Storage.
Step 04 - Press Manage.
Step 05 - Activate Empty Trash Automatically. This will enable the deletion of all items within the Trash after thirty days.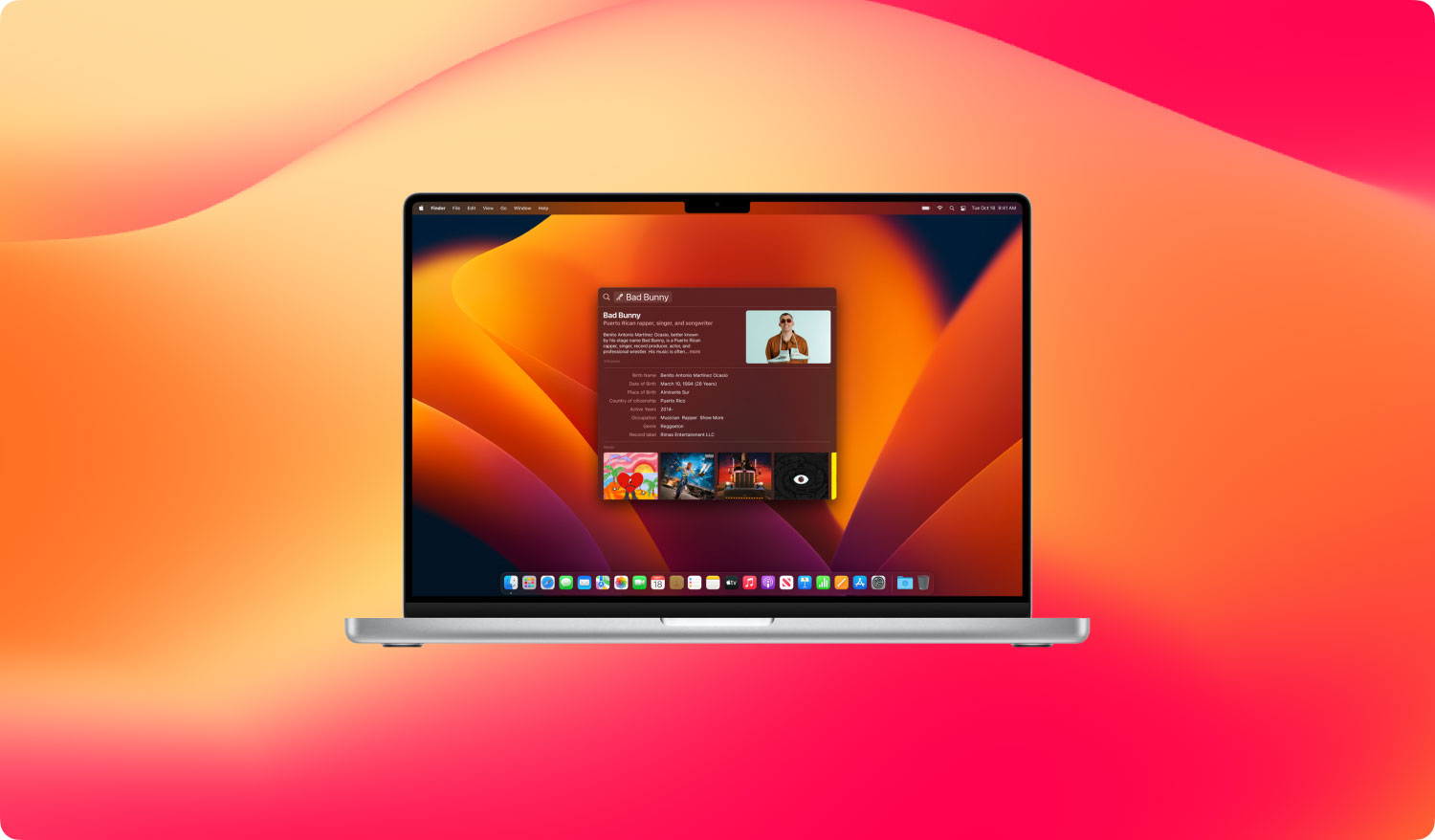 Tip 09: Deleting Large Files And Old Files
This is a quick method of getting up more free space for your hard disk drive. What you have to do is to launch Finder and select All My Files.
You can then select to sort by size in order for you to see which are the biggest files and delete them. Alternatively, you can select to sort by date in order to check out which files are the oldest and delete them as well.
What if Finder isn't displaying sizes? Well, what you have to do is simply visit View. After which select Show View Options. Finally, select Size.
Tip 10: Deleting Unnecessary Programs and Unwanted Widgets
You will again be shocked probably because you have too many unnecessary applications you don't use anymore. You can simply drag the applications toward the Trash and drop them there. After which, you can simply Empty the Trash.
The problem with this is a lot of app leftovers are still kept. That's why we advise that you use TechyCub's Mac Cleaner to uninstall apps. It has a module named Mac Uninstaller that scans your entire device for applications and you can simply uninstall or delete them with a few simple clicks.
You might also notice that you have multiple iOS applications within your iTunes Library. This is true especially if you back up your iPhone to your Mac device. Some of these applications can actually be pretty heavy in size.
You have to take note that once you have already purchased and downloaded an application from within the App Store, you can download it again without having to pay for it the second time around.
So, you don't have to fret about deleting applications you don't necessarily use. If the iOS applications are within your Mac, they can be located in the iTunes folder. The iTunes folder is located within your Music folder.
Also, you can delete unnecessary widgets that you think are not important from the Mac device' Dashboard. The macOS Sierra doesn't have a Dashboard. However, widgets are still available within the said macOS within the Notification Center.
In earlier versions of Mac's operating system, you can press the icon Remove (-) located within the Dashboard's bottom left part (within Mission Control). After which press the icon Remove (X) on any type of widget you would wish to delete.
There is an alternative method to this one. You should launch the Notification Center by going to the top right corner of your screen and pressing the bullet list icon.
Then, you can delete any Widget you wish from your Today view. One example would be Stocks. In order to delete this, you should press Edit (located at the screen's bottom part) and press the minus icon colored red.
Tip 11: Ensure That Your Software Is Actually Up To Date
Ensure that you always update your Mac's operating system and also make sure that the applications within your Mac device are up to date. You simply have to press the Apple icon located within the menu bar and then select Software Update if it's available. An alternative method would be to go to the App Store and then visit Updates.
If you have certain applications that came from other sources other than the App Store, you should update these separately. You can actually check to see if there is an option to Check For Software Updates. This can be done by clicking the name of the program within the Menu bar.
AppFresh is an application you can use to help you keep track of all applications. It constantly checks if certain updates to an application have to be made. Plus, with AppFresh, some applications can update automatically once integrated with the said tool.
It is recommended that you make sure that your operating system updates itself. Visit System Preferences and then go to the App Store. After which, make sure that the option to Automatically Check For Updates is actually ticked.
You can also tick the option that states Install App Updates to ensure that apps are installed automatically after updates have been downloaded.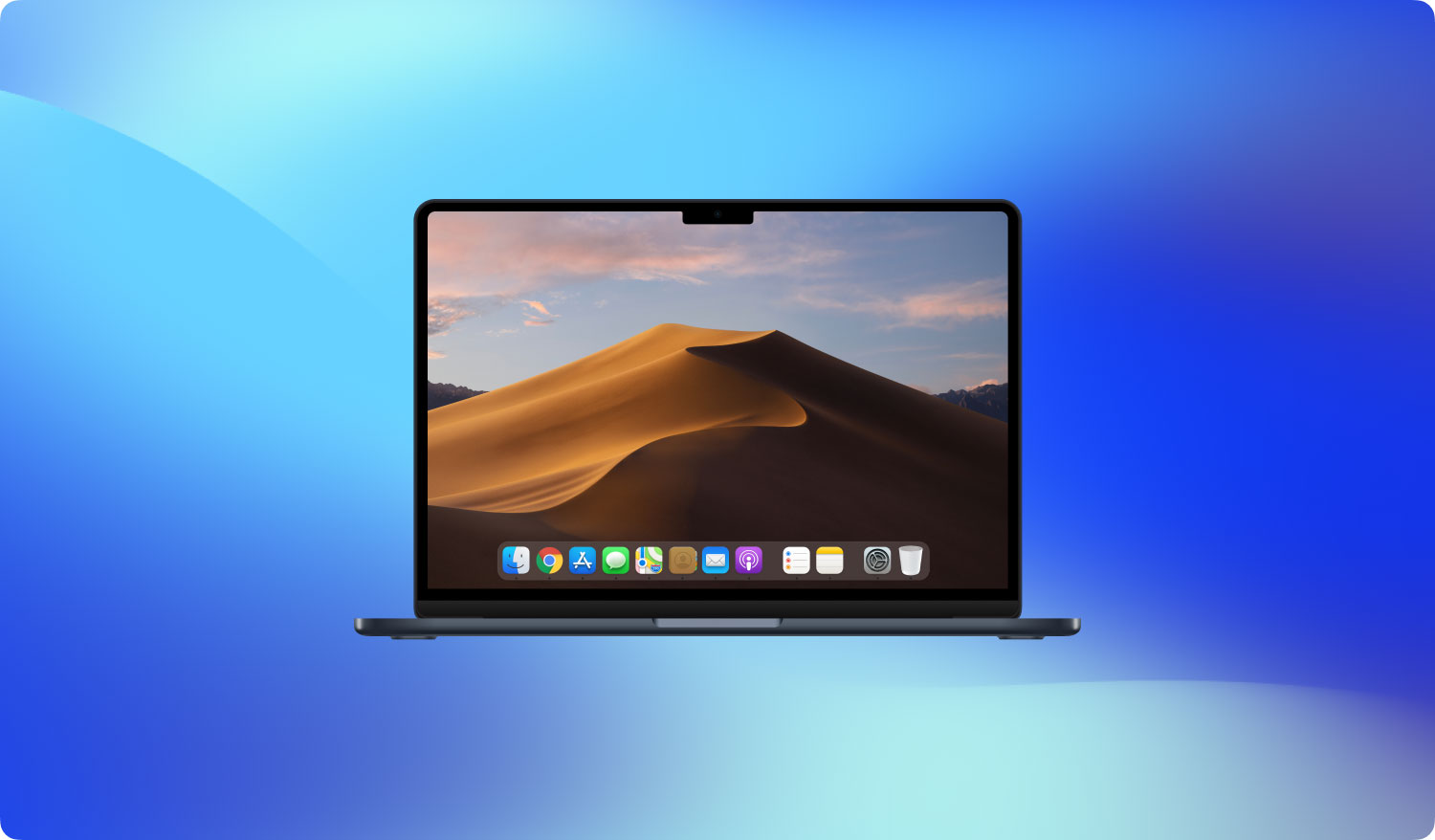 Tip 12: Clear Up Your Mac Device' Caches
Mac utilizes multiple caches which are small files stored within the hard disk drive for reuse later on. Caches are also utilized in order to enhance the performance of your device. Some caches are actually controlled by your system. However, other caches are put in control by individual applications.
One example would be web browsers. These browsers will cache various web pages. In this way, when the user revisits the website, the pages will load faster since it is pulled out from the cache instead of being re-downloaded.
The thing is, not every application out there is well-behaved when it comes to using caches. You can check out your various user caches by pressing CMD + Shift + G on your desktop. This will launch Go To Folder. After which, type the following: ~/Library/Caches/.
You will be able to check your user caches and also be shocked at the number of gigabytes (GBs) it takes up. The biggest and most heavily sized ones might be for web browsers and applications like iTunes and Google Earth.
User caches are recreated when they are necessary for your device. That's why you can delete your caches safely. This is true, especially for certain applications that you don't use anymore. Safari, iTunes, and Firefox will give you the ability to delete the caches within the apps through the app interface itself.
Again, a great tool to help you delete caches is TechyCub's Mac Cleaner. You can select the modules Junk Files, Clutter, Large & Old Files, and Browser Cleanup in order to delete various cache and system junk within your Mac device.
Tip 13: Clear Up Safari Cache
We've talked about a lot of caches with the last tip. Well, Safari also has its own cache that sometimes gets cluttered. Cleaning up this cache will help enhance the performance of the said browser within your macOS.
In versions that are older, you can simply launch Safari. After which, select Safari and then Reset Safari. After which, check the box that states Remove All Website Data. Other options should be left unchecked. After which, press Reset. This will enhance the performance of your Mac's Safari browser.
In more recent versions you have to launch Safari and then open the dialog box of Preferences. After which, choose the Privacy icon. Then, press the button named Manage Website Data. After which, you can clear up all cache and cookies by pressing the button Remove All.
But what if you want to keep the browser history or the cookies and delete the cache only? Well, it's much more difficult. But the menu for Safari Developer, which is actually hidden, can be utilized to do this.
You can activate the Developer menu by choosing Safari and then Preferences. After which, press Advanced. Then, place a tick by the label Show Develop Menu in Menu Bar. This particular option can be seen in the bottom part.
Now, a Develop menu option will be displayed and it will be located on the left side of the options Window menu and Help menu. Quit Safari windows that are open. After which, choose Empty Caches within the Develop menu. After which, press File and then click New Window in order to launch Safari with a fresh and clean cache.
Tip 14: Repair Permissions Within Your Mac Device
Launch Disk Utility. After which, select the main hard disk drive of your Mac device from the Disk Utility's sidebar. Usually, most Mac devices only have one. Then, press on First Aid and then Repair Permissions. This will make sure that files within your Mac devices will actually have permissions that are correct.
Starting with OS X El Capitan up to the later versions of the macOS, permissions cannot be repaired within Disk Utility. It's not available due to SIP (System Integrity Protection) included in OS X El Capitan and newer versions of the macOS. Now, modifying file permissions are prevented because Apple stated that it is no longer necessary.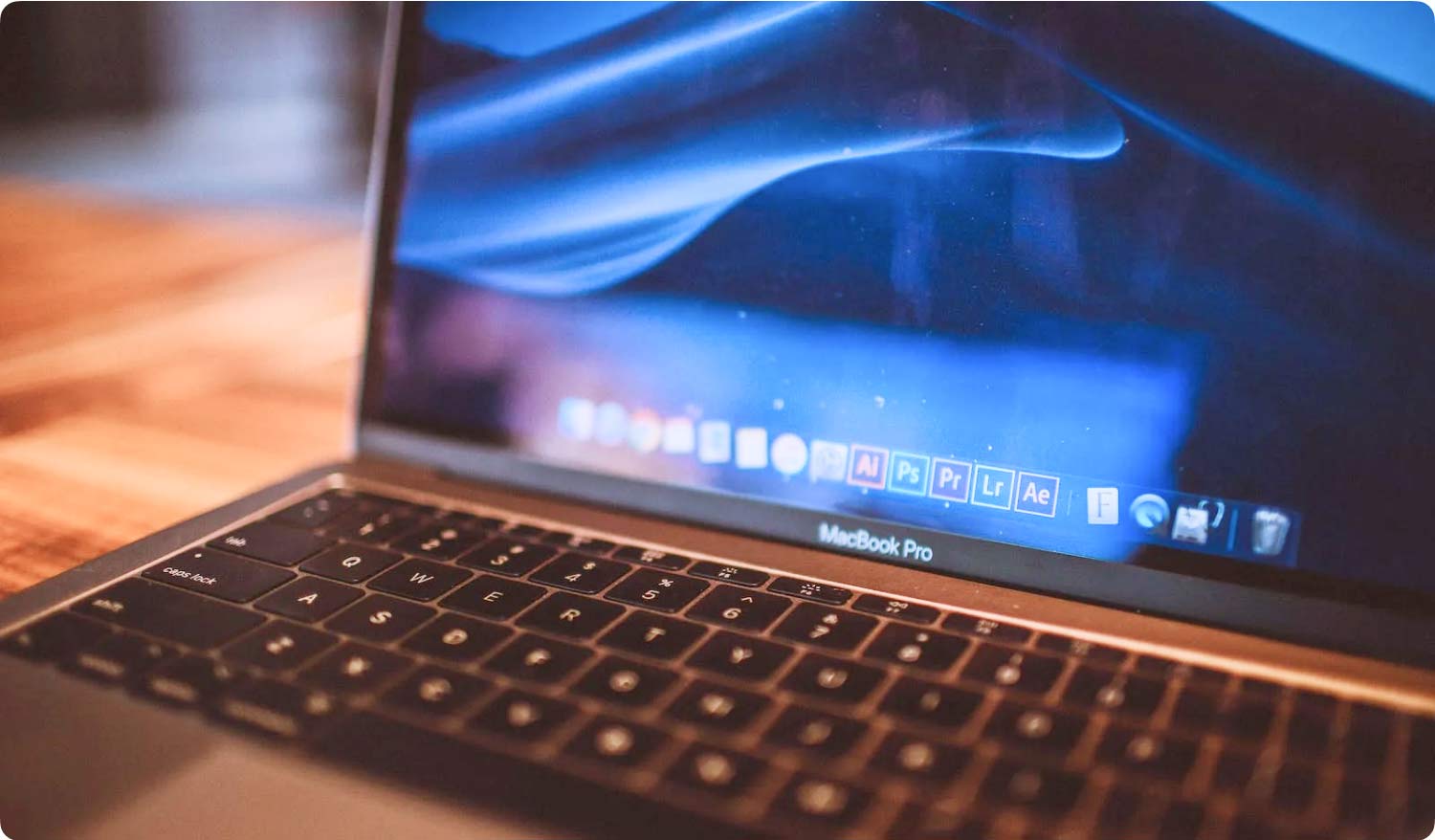 Tip 15: Deactivate Visual Effects
Most Mac devices can run Mac's operating system without any issues. However, you can deactivate other features that might be causing the slowing down of your Mac device. One example would be keeping the Dock of your Mac static. This helps prevent the slowing down of the system.
To do this, you have to launch System Preferences. After which, go to Dock. Then, uncheck the boxes that state Magnification, Automatic hiding and showing off the Dock, and animating the process of opening apps. After which, press Minimize windows using and modify the current Genie effect to a new one, Scale effect.
Tip 16: Install Additional RAM
Usually, adding more RAM or upgrading it is the popular solution for enhancing the performance of your Mac device. However, before you do this and spend a lot of money, you should check out if your upgraded RAM will actually make a difference in your device's performance.
The best method of doing this is to launch Activity Monitor within Applications and then Utilities. Click the tab labeled Memory in order to check the pressure gauge on your Memory.
This gauge can be seen at the window's bottom part. If it's always green, then you're not going to need a RAM upgrade. It won't make a big difference. However, if it always turns red, upgrading your RAM would be your best bet.
The amount of RAM you add to your device and how you actually add it depends on your Mac device. However, here's a good tip. It's actually worth maxing out the upgrade of your device's RAM in a single go. It's because you have to put in the time, effort, and money just to upgrade your RAM.
This might mean that you have to remove the module that already exists and replace these with a new one. It's a good thing, but also "optional," to purchase the RAM you will use to replace the old ones from the exact same manufacturer.
If you simply want to fill up the slots that are empty, the same rule applies. Plus, pairing RAM modules should have two ones that have identical capacities.
The biggest problem is if you can actually upgrade your Mac device' RAM (memory). It's because a lot of modern Mac devices cannot be upgraded by the users themselves.
Tip 17: Removing The Desktop Clutter
Every single file located within your desktop is an actual window that has an image within it. This image can either be a file's preview or an icon. Each of these said windows and the contents within it are put into storage within the RAM.
This allows your Mac device to display what's inside the window when you are switching to Desktop or utilizing QuickLook.
This means that the higher the number of files within your Desktop, the higher the amount of data is put into storage within your RAM. This means, your Mac will have a slower performance. This is true especially if your device's RAM is under pressure already.
You can simply delete the files you don't need within your Desktop device. After which, organize the files within folders such as Documents, Movies, Pictures, etc. You might notice that your Mac's performance will improve.
With that being said, macOS Sierra gives you the option to share your Desktop between and among multiple Mac devices. That's why your files within the Desktop is actually put into storage within iCloud.
Tip 18: Regularly Restart Your Mac Device
A lot of users debate about putting the Mac to sleep or shutting it down at the end of the day. People who want to put their Macs to sleep think about the wear and tear the hard drive faces when it is restarted. But the argument of people who want to restart has a pretty good reason to do so.
The number one advantage of putting your Mac device to sleep is having the ability to continue from where you actually left off. And this can be done quickly by sleeping on your device. But, it has a big disadvantage especially when you have a low RAM.
The operating system of Mac utilizes swap files, which are spaces within your hard disk that give your Mac the ability to pretend that it has a bigger amount of RAM than what it actually possesses, for its virtual memory.
When the amount of swap files is more than 5 (an approximation), the Mac device starts to become slow. Then, it will be time to actually reboot the device.
Depending on how you use your device and the RAM it possesses, this could be up to a few times every single day. You can run a tool called MenuMeters in order to see a display of the number of swap files.
It also shows free and also used memory plus other useful information. Rebooting or restarting your Mac device will clear up system temp, cache files, and swap files.
If you use your Mac at night in order to run maintenance and also backup scripts, you can always program your Mac to shut off after all of these are finished.
If you leave your Mac device open when you're not using it, Caches don't actually get cleared up and applications that eat up much of your RAM will not let go of it. When you restart your Mac device, the cache is cleared up and the applications are shut down. This leads to a refreshed Mac device that runs faster and performs better.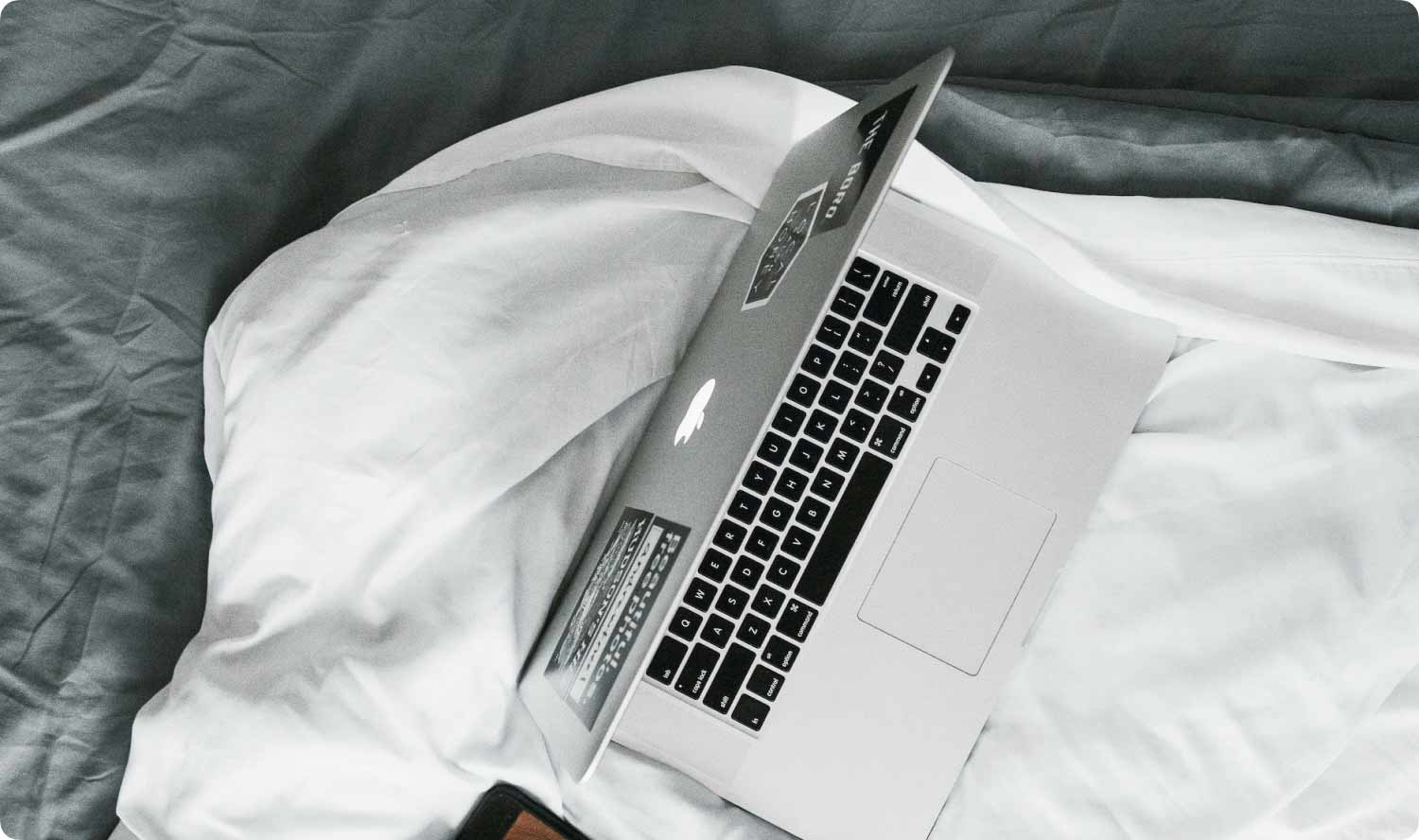 Tip 19: Management Of Spotlight
Spotlight is an amazing tool, especially in newer versions of OS X or macOS. However, if you utilize more than a single drive, especially on older Mac devices, Spotlight can take up a lot of time in order to index (and also reindex) the system of files. This will lead to the slowing up of your Mac device.
The solution to this problem is to manage the Spotlight and actually limit the number of files for indexes and reindexes. This can be done by going to System Preferences and then visiting the Spotlight pane.
Once the pane is launched, press the tab labeled Privacy. You can simply drag and then drop volumes or folders you don't necessarily need for searching towards the window.
This will lead to Spotlight avoiding the indexing of the dragged volumes and folders. Thus, it minimizes the number of files that are necessary for indexing. Thus, less time is consumed for indexing which leads to enhanced Mac performance.
Tip 20: Create Your Fusion Drive
Usually, modern Mac devices come with SSD storage as a replacement for traditional hard disk drives. Solid state drives (SSDs) are actually smaller, faster, and utilize less power than traditional hard drives. However, it is more expensive per amount of GB.
In order to have a reasonably priced high storage capacity in combination with the speed of solid-state drives, Apple introduced the Fusion Drive.
The Fusion Drive is actually a combination of a solid-state drive and a traditional hard drive that your Mac device notices as a single volume. It keeps applications and the entire system on the faster SSD while placing photos, documents, music files, and video files, within the hard disk drive.
You can actually create a fusion drive of your own if you have a spare slot for hard drives on your Mac device. Or, if you currently possess an optical drive that you don't use, you can use it for your Fusion Drive.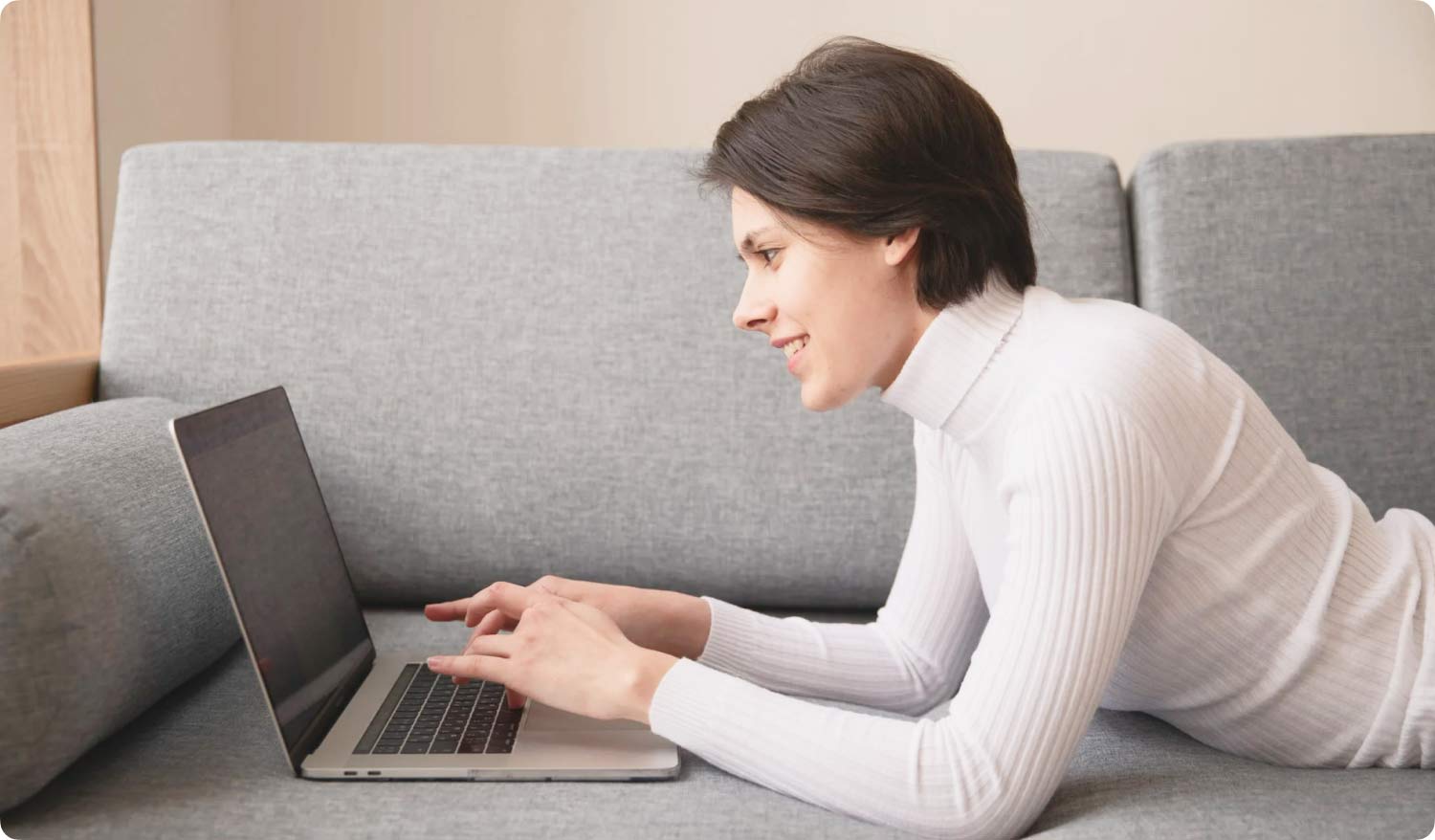 Tip 21: Make Customizations On Finder
When you launch a Finder window, it has the view All My Files by default. This means every single file within your Mac device is displayed. This results in a slow Mac device especially if you have an old device filled with a huge number of files such as huge-sized images and videos.
You can simply modify the displayed folder when you launch a brand new window of Finder. Simply visit Finder Preferences. After which, click the tab named General. On the menu (drop-down), select a different folder.
Tip 22: Deactivate Encryption Of FileVault
FileVault gives you the ability to encrypt your files within your Mac device. This helps to keep it safe and secure from intruders. But, it also utilizes a huge amount of processor cycles in order to encrypt and also decrypt the files. If you use FileVault, try to deactivate it and check out if the performance of your Mac device improves.
Go to System Preferences. After which, press the tab Security & Privacy. Then go to the tab named File Vault. Press the padlock. Type out your administrator password. Finally, press Turn Off FileVault.
Tip 23: The Last Option
If everything that we have stated here fails, then it's time to go to the final option. What you have to do is to clean and "reinstall" the operating system of your Mac device. This is a serious matter you should not take lightly.
You have to delete the totality of the boot drive. This will result in clearing up all different files accumulated within your System and User Libraries that might be causing your Mac to slow down.
Part IV: Conclusion
Is your Mac really slow? Well, you simply have to follow our guide to clean up your entire Mac device and improve its performance. The best tool to do this is TechyCub's Mac Cleaner. This tool has multiple modules that can help you clean up your Mac, uninstall unnecessary applications, and keep your entire device in its optimal condition.
Mac Cleaner Scan your Mac quickly and clean junk files easily. Check the primary status of your Mac including the disk usage, CPU status, memory usage, etc. Speed up your Mac with simple clicks. Free Download